Next in my collection of celebrity autographs is Freema Agyeman.
Who, you ask? That's definately what I said when she was announced as the 10th Doctor's 2nd companion in Doctor Who. Freema had previously appeared as Adeola in the Doctor Who episode 'Army of Ghosts' but after her character died during an invasion of the Cybermen and the Daleks, Freema was re-cast as Adeola's cousin Martha Jones, for the entire 2007 series.
Adeola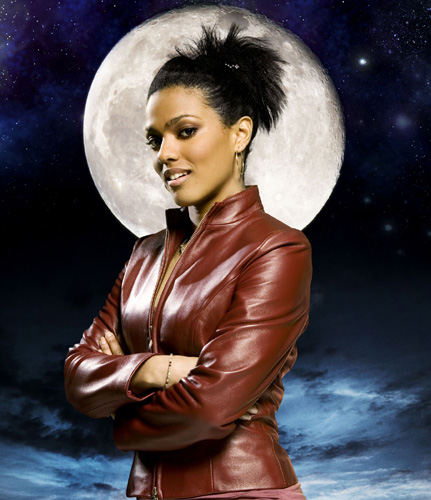 Martha
After 2 years of Billie Piper as the Doctor's companion, the character of Martha Jones' was a bold choice. Noticably in the UK because she was the first black companion, but for me it was because her character was so quick to adapt to travelling with the Doctor. Perhaps this was due to the script writing, the show had only returned 2 years previously, and the audience no longer needed (or wanted) to sit through another 'OMG, it's bigger on the inside' scenario, so that aspect was downplayed somewhat with the introduction of Martha.
As the series progressed we learnt of Martha's attraction to David Tennant's 10th Doctor, who was still infatuated with his previous companion Rose Tyler. Sure, Rose was nice, but Martha Jones is simply fantastic...
Later on, there was the Doctor Who cartoon 'The Infinite Quest' which Freema and David provided their voices for.
Freema left the show at the end of the 2007 series, as Martha returned to Earth to live with her reunited family. Of course she returned to the show, a few times in fact. As did her clone:
Since her days in Doctor Who appear all but over, Freema has appeared in Torchwood, and in Law & Order UK.
On to the autograph, when the 2007 series of Doctor Who was screening in Australia, I wrote to Freema, c/o the show's production office. It didn't take long before I received this in the mail.
Gold!